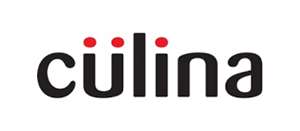 Apelson Appliances UK are specialists in the built in market committed to offering the latest in technology and design. Our proposition to the market is very unique as we offer a full suite of built in appliances that are unbranded therefore allowing our trading partners to market under their own brand or with our brand CULINA.
Best Buys
Apelson Appliances UK is a subsidiary of the CNA Group who are a global
leader in the home appliances sector with recognition across the world.

The CNA Group was founded in Barcelona in 1947 and since then has
been a pioneer in the domestic extraction business, with a wide range
of products which includes conventional and decorative extractor hoods,
ovens, hobs, microwaves, refrigeration & laundry.
FREE LOCAL DELIVERY
Enquire for details
UNBEATABLE PRICES
Get in touch today
FREE DISPOSAL
We'll remove your old appliance