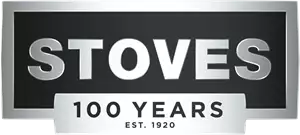 Stunning, Classic and Contemporary.
Stoves is the only major kitchen appliance company still committed to manufacturing in the UK. We know exactly what the British cook expects from our appliances and tailor our products accordingly.
Best Buys
Stunning, Classic and Contemporary.
Our dedication to building high quality, innovative and industry-leading products has inspired over 4 generations of home cooks and professional chefs, alike. And, although our products have changed over the years, our dedication, quality and desire to not just push boundaries but break through them, has remained as strong. Today, Stoves is one of the UK's largest and best-loved cooking brands, providing stunning cookers and appliances to the nation for 90 years. When it comes to style we really do go all out, whether it's the sleek aesthetic of our new built-in collection or the impressive presence of our range cookers, jaws literally drop open in awe of our stunning designs. But we understand that looks aren't everything. That's why all of our products are built using the finest raw materials and are hand crafted by small, dedicated teams who take pride in the attention to detail they invest in every single product. So whatever style, fuel preference or size of appliance you're looking for, you can be sure we have one that makes a statement about you.
FREE LOCAL DELIVERY
Enquire for details
UNBEATABLE PRICES
Get in touch today
FREE DISPOSAL
We'll remove your old appliance